News and Important Upcoming Events!
Main Office Payment Hours
The Brighton High School main office hours for taking payments is from 7:00am to 2:00pm daily.
Regent's Scholarship
The Regent's Scholarship application window is now open. Official high school, college and other transcripts, including ACT scores, are needed for the application process. All qualified students need to go to www.regentsscholarship.org to apply. Consideration for the scholarship will be forfeited if all required documentation is not postmarked by December 19, 2014, for the priority deadline or the final deadline of February 2, 2015. Call our Scholarship Advisor, Monique Wilson in the counseling center at 801-826-5979 with questions.
Seniors
are preparing for the 36th year of the American Problems Totalitarian Simulation!
Seniors in the American Problems government class are preparing for the Totalitarian Simulation, scheduled for January 5th-16th. The simulation is designed to teach students about a form of government that seeks complete control over its citizens, such as the one portrayed in Orwell's 1984. The simulation will expose students to the totalitarian principle of mass conformity via identification tags, uniform dress, limited speech, and government hierarchy, and is designed to help students understand what it might be like to live in a society that is void of the institutions and individual freedoms the United States enjoys. The simulation is conducted at the beginning of the A section of the American problems government course. For the remainder of the course, the simulation serves as a reference point from which students explore the values and institutions that protect us from totalitarianism and define our republic.
If you have any questions please contact Mr. Hadfield or Mr. Roberds.

801-826-5892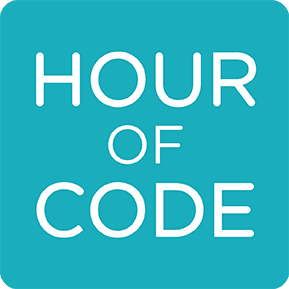 On December 10th and 11th, the Hour of Code event was held at Brighton High School. Over 50 students participated in the free event. The students had the opportunity to learn about computer science careers and each student had a chance to program a computer using various self-paced tutorials. These tutorials are freely available to the public at Hour Of Code
For more information about the hour of code or for more information regarding computer science offerings at Brighton High School, please contact Mr. Puich in room 207.
ACT Subject Courses are designed to review the basics of English, math, and science. The classes are taught in two sessions, each with a maximum enrollment of 70 students—first come, first served. Teachers will divide the students so they have 35 or fewer students in each classroom. Practice tests will be given online through a program called Pioneer. Students will take the test and the teacher will go over their answers, providing group and personal tutoring as necessary.
Cost: The cost for these classes will be $15.00 per subject, paid in the main office. Students are officially enrolled in the class when the payment is complete.
Schedule